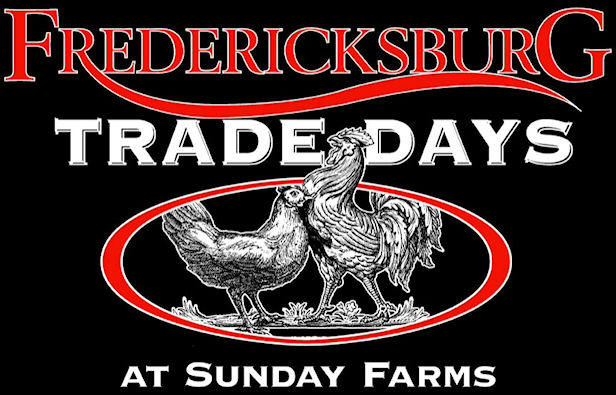 Vendor Guidelines
Show hours: Friday and Saturday: 9:00am to 5:00pm, Sunday: 9:00am-4:00pm

Office Hours: Thursday: 11:00am-5:00pm, Friday and Saturday: 7:45am-5:00pm, Sunday: 8:30am-4:00pm

Commitment: This is a 3-day show (unless you have rented a Sat -Sun only space) and all vendors need to be open during show hours. If you come late or leave early, you disrupt the show, your fellow vendors, and our customers.

Barn space vendors are required to be open all 3 days. Outside and covered outside vendors have option of Sat / Sun only

Check-In: Stop in office to pick up Vendor Pass.

Set UP: Set up time is 11am-5pm on Thursday or before 9am on Friday and Saturday. (If you know where your space is, you may come earlier or later.)

Merchandise: It is the sole responsibility of each vendor to protect your merchandise and display materials against inclement weather and theft. Do not extend your merchandise into your neighbor's stall or onto the road. Please keep your area clean and attractive. It helps your sales. We do experience rain, high winds, and dust from time to time. Please come prepared to secure your belongings. Remember - The market and its owners will not be responsible for injury or property loss caused by calamitous weather, accidents, or theft.

Check-out: To reserve your space for the next month's show, you will need to pay for it by 2:00pm on Sunday of the current show. If you are paying with a check - submit an application either at the office, or at one of the mailbox stations located by the first side-door entrance in each barn. Cash payments need to be made in the office. Or you can Venmo Payment and office staff will fill out application for you. No booth space will be reserved without payment. If you are unable to do a show but would like to reserve your space, you may sublet that space at half the rental fee until you are able to return. Subletting will be done by management - check with the office for more details. If you cancel your reservation within 10 days prior to the current show, you will receive a credit for the sublet fee which must be used toward the next month's show. Any cancellations made in the remaining 9 days prior to the show automatically forfeit your entire rental fee. In addition, subletting may not be possible if merchandise is left in the booth, not allowing room for the new vendor's merchandise.

There is a first time late fee of $25 and a $50 late fee any additional times for "permanent " vendors not paying rent by 2:00pm of current show.

Hot check charge: There will be a $30 charge for all returned checks.

Pets/Children: If you bring pets or children to the show with you, they need to be under your supervision at all times. Pets must be on a leash. Please, please, pick up after your pets and remove trash from your booth before leaving.

RV Hook-up: The $75 charge for RVs is from 10:00am Thursday before the show until 10:00am Monday after the show. A fee of $25 per day will be charged for each additional day you stay (upon management pre-approval). You can pick up an extra night form from the office. This fee needs to be paid in advance.

RV/Trailer/Cargo Storage: A fee of $25 for storage of RV/Trailer/Cargo between shows with no elec is due if left on grounds between shows. Owner's name must be on all left on property.

Electricity: Electricity is provided as a courtesy. Please do not overload the circuits. Remember, no electric heaters or air conditioners are allowed.

Safety: Please do not stretch water hoses or electric wires across walkways where customers and vendors could get hurt. Also, please place your items carefully so as not to create a tripping hazard for shoppers. Fire extinguisher must be visible in booth.

Parking: Parking spaces are first come first serve except those reserved for RVs. If the space behind your booth is full, there is overflow parking located to the right of Barn 6 or behind Barn 4.

No smoking in the Barns or Restrooms!

THANK YOU! HAVE A GREAT SHOW!

Physical Address
355 Sunday Farms Lane
Fredericksburg, TX 78624

Mailing Address
P.O. Box 341 Stonewall TX 78671

Info
210-846-4094
Email: fbg@moment.net

7 miles East of Fredericksburg on Hwy 290
across from the Wildseed Farms.
(click here to see map)
Parking
$5 dollars - Good for all weekend
Portions of proceeds benefiting local Charities


Trade Days
2023 Dates

Jan 20-22
Feb 17-19
Mar 17-19
Apr 14-16
May 19-21
Jun 16-18
Jul 14-16
Aug 18-20
Sep 15-17
Oct 20-22
Nov 17-19
Thanksgiving show
Nov 24-26
Dec 15-17
(click here to see map)